Mathew Knowles, the father (and former manager) of artists Beyoncé and Solange Knowles, has made an undisclosed investment in Nigeria-based music startup, MePlaylist.
MePlaylist is a music streaming platform founded by Olakunle Oladehin in 2017.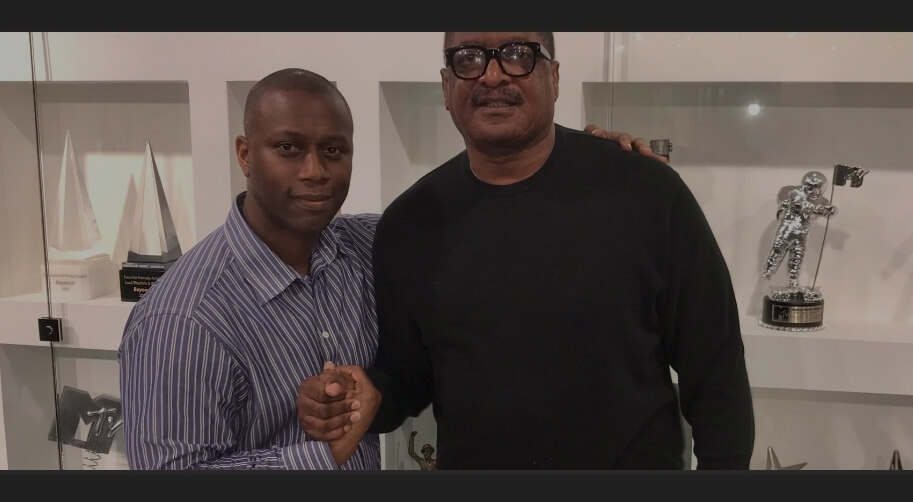 The service is available across Nigeria, Ghana, Kenya, Uganda, Tanzania, South Africa, Zimbabwe, as well as the UK and North America.
The app, currently available for Android only (there is also a web player) focuses heavily on personalization and social features, with a feed that displays "updates on new friends, followers, playlists of friends, artists, and celebrities."
The platform also features what the company describes as "unique administrative royalty distribution" plus DDEX standards for ingesting and reporting usage.
Read also: Akwaboah drops Visuals for Sanbra in video that simply epitomizes Ghana
MePlaylist has an ad supported tier and a premium tier which is free for the first seven days, and $7.99/month thereafter.
Elsewhere in the Nigerian Music streaming business,  Boomplay recently inked a licensing deal with Merlin, the global digital rights agency for independent labels and now has over 62 million users.
Boomplay has also previously inked licensing deals with Universal Music Group (announced in November 2018) and Warner Music Group (March 2019).
"MEPLAYLIST IS AFRICA'S OWN ANSWER TO THE POPULAR MUSIC STREAMING PLATFORMS, BUT IT TAKES STREAMING A STEP FURTHER BY PERSONALIZING THE EXPERIENCE FOR EACH CONSUMER BASED ON THEIR CONSUMPTION PATTERNS AND THE TECHNOLOGY AVAILABLE TO THEM."

MATHEW KNOWLES 
Mathew Knowles said: "MePlaylist is Africa's own answer to the popular music streaming platforms, but it takes streaming a step further by personalizing the experience for each consumer based on their consumption patterns and the technology available to them."
"This and the population of Africans both on the continent and in the diaspora is why I am proud to have invested in MePlaylist."
"OUR FOCUS IS TO PUT OUR USERS AND THEIR MUSIC CONSUMPTION HABITS FIRST."

OLAKUNLE OLADEHIN
Olakunle Oladehin, added: "Our focus is to put our users and their music consumption habits first; our platform has been designed with the understanding that people are mobile and constantly in need of new content, so from our interface to our catalogue options, we are making the MePlaylist experience the best in the market."
"Whether you are looking for the next Wizkid, Burna Boy or Tiwa Savage song or your taste is more Obesere and King Sunny Ade, we have something for you on an app that makes the music more interesting for you."
Source: MURRAY STASSEN