"I hope your heart and lungs are stronger than this virus, I hope you will hold on. I think of all those grandparents who are in this situation. Husbands and wives divided, without being able to embrace or greet one last time."
These are the words of Snowboardcross Olympic champion Michela Moioli as expressed on social media. The touching post was accompanied by photo of her and her beloved grandparents on the eve of the Veysonnaz World Cup final where she will fight for the title on Sunday, March 15, 2020. "My grandfather Antonio was born in 1935 – writes the snowboarder Michela Moioli, gold medallist at the PyeongChang 2018 Winter Olympic Games – "he has the typical Bergamo attitude of a hardworker. He spent his life working, raising four children, without ever missing anything from his family – holidays, travel, wellness, a beautiful home. He worked until he succeeded and drove as long as he could. In recent years he has slowed down, he has become more shy and lonely. At family dinners he listens to the conversation in silence, seems to be with his head somewhere else but then, when you least expect it, he launches a striking phrase that silences everyone. Grandfather is there, he is present and opens his mouth only at the right time."
Michela, who will turn 25 on 17 July, was born in Alzano Lombardo, in one of the municipalities most affected by the coronavirus in the city of Bergamo.
"Today my grandfather is hospitalized in the Gavazzeni clinic in Bergamo, positive for this virus that is bringing my city to its knees – he stayed at home with a bit of cold for a few days, then he fell down few days ago, breaking his femur and forcing my grandmother to call the ambulance."
One of the many ambulances that in these heavy and rarefied days break the silence of the city.
"I don't know if my grandparents said goodbye at that precise moment and we don't know how it will end. I know that my 84-year-old grandfather is hospitalized and alone. Nobody can go to see him, not even my grandmother or his sons, who are now all in quarantine" – continues Michela – "I haven't seen my grandfather for three weeks and I hope to be able to see him again. I hope his heart and lungs are stronger than this virus, I hope he would hold on.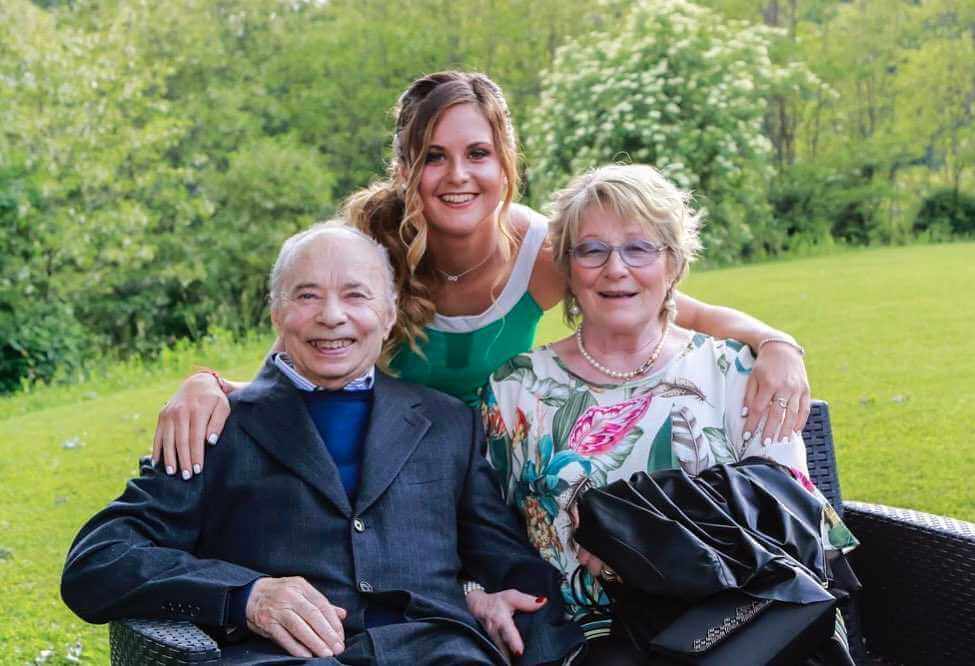 "I think of all those grandparents who are in this situation. Husbands being separated from wives, without being able to hug each other or greet one last time. I think of children, grandchildren and great-grandchildren.
"Grandparents have always been there. They have lived through wars, hunger and things that we don't even know. They are like big old trees: we take them for granted, but then when they cut them we miss them. They leave a void. This is what this virus is doing to us: it brings us to our knees leaving the void everywhere and inside us."
Source: aipsmedia.com