President Nana Addo Dankwa Akufo-Addo has decided to take up the cost for the surgery to separate the conjoined twins at the Greater Accra Regional Hospital (Ridge).
The Chief of staff, Madam Akosua Osei Opare announced this Monday morning.
Ridge Hospital to separate Siamese twins
Specialists at the Greater Accra Regional Hospital at Ridge in Accra have offered to perform the medical procedure to separate a set of Siamese twins delivered at the hospital recently.
The Siamese twins are conjoined at the head, and the procedure to separate them would be the first of its kind in Ghana for a case of twins conjoined at the head.
A Consultant Neurosurgeon at the hospital, Dr Emmanuel Voado, has said there was hope for a successful surgery at the health facility, more so when the procedure would be done at an early stage when the patients were still young.
Dr Voado told Graphic Online's, Felicia Kwarteng that the chances of the success of the surgery for the twins was high.
"We hope and trust in God for a successful surgery. However, this procedure is easier done when the patients are still young because it is done in stages, and the first stage is supposed to be done when the patients turn a month old. This means we are far behind time," he stated.
Dr Voado gave the assurance when an aspirant of the presidency of the Ghana Journalists Association (GJA), Mr Albert Kwabena Dwumfour, presented a cheque for GH¢10,000 to the hospital towards the surgery of the Siamese twins last week.
Background
The children and their mother are currently on admission at the Ridge Hospital awaiting the procedure across the next eight months.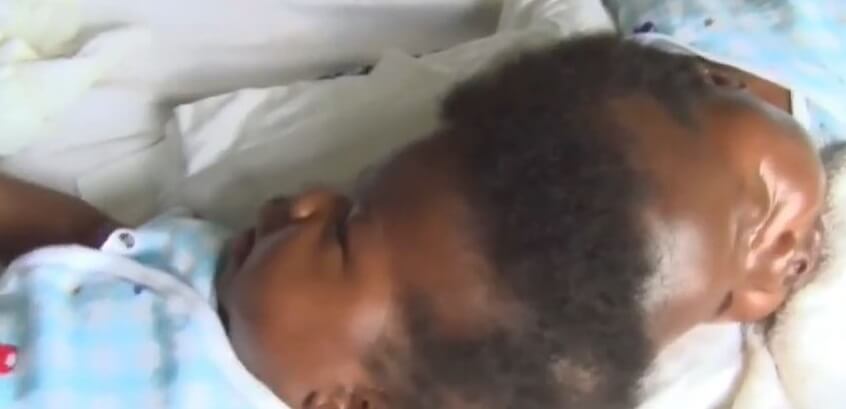 The physicians require about GH¢3 million for the entire procedure but nothing has so far started.
The parents of the twins, Justine Bansah and Samuel Addo, said they were surprised at the news of their twins being Siamese.
The mother said she had no idea she was carrying twins, not to talk of them being Siamese twins.
Dr Voado explained that the condition of twins being conjoined at a part of the body occurred once in every 2.5 million births, and that 60 per cent of the patients died in the womb, while 30 per cent were delivered but die at birth.
"Most patients in this situation over the years would have been transferred to a South African or Indian hospital, but Ghana – for the first time – has recorded its first case of a Siamese twins conjoined in the head, and we have chosen to put Ghana on the map by doing the surgery in Ghana. The statistics and situation isn't pleasant but we are poised to achieve success and perfection," he stated.
Support
The Medical Director of the Ridge Hospital, Dr Emmanuel Srofenyoh, urged the public to donate to support the surgery, explaining that the government had already supported the purchase of equipment needed for the surgery..
"This is a national issue, and so it concerns every citizen. For the medical bills alone, a total of GH¢3 million is needed, and that is what we are calling on the public to support with. The success of this surgery will place Ghana's healthcare system on the global map," he stated
Source: Graphic Online