We are pleased to inform you our rates for the period 1 April 2022 – 31 Mar 2023 are ready and are applicable immediately for all new enquiries. Click to access 2022 – 20% NETT RATES and Recommended Selling Prices (RSP).

As you know, from 1st April 2021, the following camps have come under the Kwando Safaris umbrella: Rra Dinare, Mma Dinare, Gunn's Camp, and Moremi Crossing. The long stay discount can now be applied across 11 camps, allowing you a huge amount of flexibility in designing an authentic wildlife-focused safari for your clients at a range of price points.

We have received great industry feedback with this move and hope to continue to receive your support. We would like to draw your attention to the following amendments on our offering: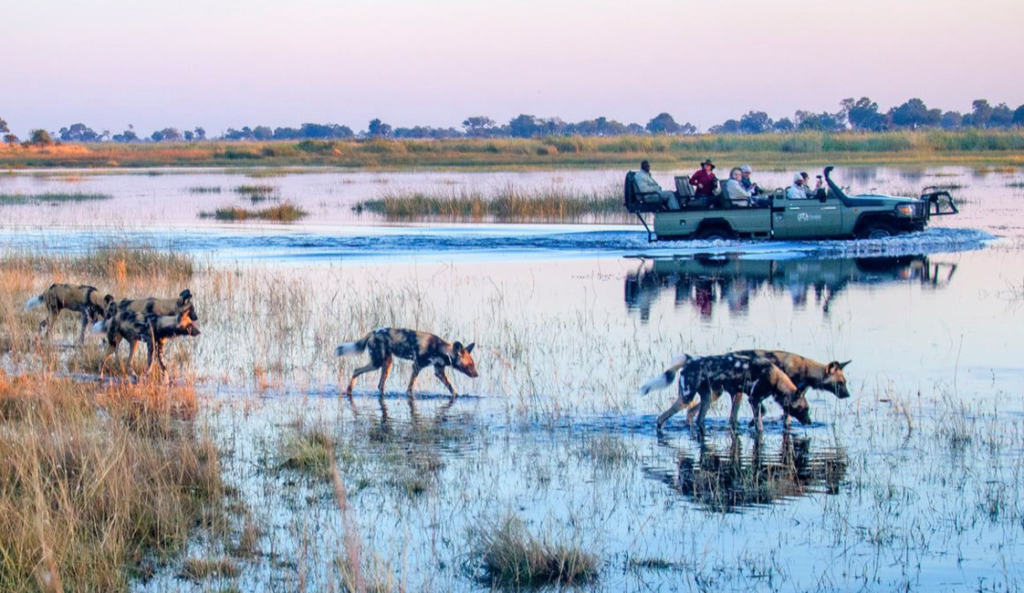 – We have amended the date ranges for Mid and Low Season. They are now as follow: Mid Season is from 1 April – 30 June and 1-14 November; Low Season is now from 15 November 2022 – 31 March 2023.
– Adventure Camping from Gunn's Camp or Moremi Crossing now requires 2 nights to be booked at either camp, with a small supplement of USD 150 per person per night for the activity
– We have blended the historic Green Desert Safari packages into Sample Itineraries comprising our diverse camps and lodges.
– Please note that from 2022 we are anticipating a park fees increase. Park fees are a statutory rate and are subject to change without prior notice. Such increases will be added to the rate accordingly.
– Room only rates are available for Last minute bookings only (30 days out) or in Low season (01 December – 31 March with exception of Festive season and Easter). At all other times, the room must be booked with meals (B&B or DBB) and at least one activity per day.
– Please take note of Chobe/Nata NEW Terms & Conditions. (Linked below)
All other standard booking T&C apply. We reserve the right to amend our rates and conditions at our discretion.

5 RIVERS 15 November 22 – 31 March 23
We are delighted to inform you that our whole portfolio, excluding Nata Lodge, is now a part of the popular 5 Rivers special. Click to download the 2022 flyer. 
Our Terms & Conditions
As a commitment to our partners in the travel industry, we have not made any further changes to our Terms & Conditions for 2022, allowing for continued flexibility regarding cancellations and deferrals due to COVID-19. Please do click to download our Terms & Conditions.
Reduced Rates for travel in 2021
To encourage new business for this year, we also have Last Minute rates for the International market on any NEW bookings travelling within 30 days of confirmation.
For the SADC and Botswana market, we too have reduced rates available. Please enquire if you did not receive any of these rates in our previous mailing.